<![if !vml]>

<![endif]>
We have stayed 11 weeks in Brisbane and Sunday morning we are going to leave this place and going to Cairns. It has been nice to stay in one place so long time. W have really enjoyed our time here. Our apartment is very comfortable and we have had a good pool and BQQ area. WeŽll miss this place and town.
Last Thursday (9.3) we had a leavingparty at home. We invited our classmates from Embassy (the name of our school) and we had a finnish thema in party. We had about 15 visitors from Japan, Korea, China, Taiwan, Spain, Sweden, France and Germany.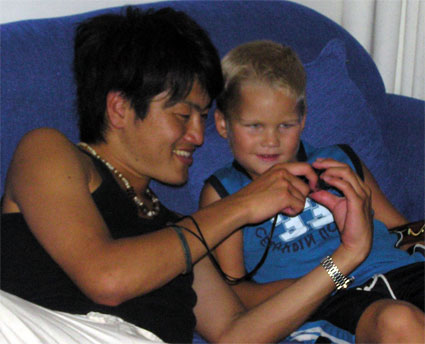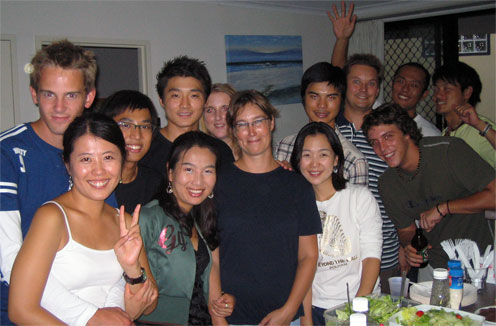 Friends from all around the world
Yiji (Japan) and Daniel are looking pictures
We made finnish food for them. The mainfood was finnish pasta with ketchup and salad (Finnish pasta has made by pasta, meat, milk and eggs and it has been baked in the oven). For the dessert we had pancakes with jam and cream. I believed that the most of people liked it.
The food was very strange to our visitors, only boys from Sweden knew this kind of food. It was pity that we hadnŽt got any finnish music. We thought, it would have been nice if we have had a finnish Eurovision collection in last 20 years (Do you know that Finland is years after years the last in this songcompetion?).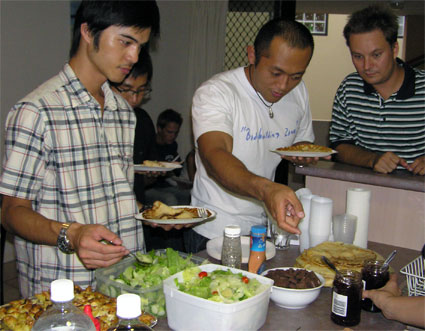 Li Chien and I Joon
In Friday we had a last day at school. It was a little bit sad day, because we had got so many friends there. WeŽll miss you and we hope that some day weŽll meet you in Finland or in other country:)
We both had a little graduation situation at school and got the paper. Our holiday has begun again and we are going to go to Fiji.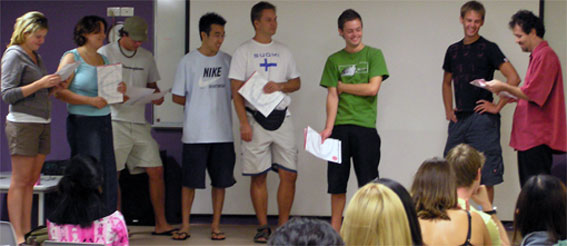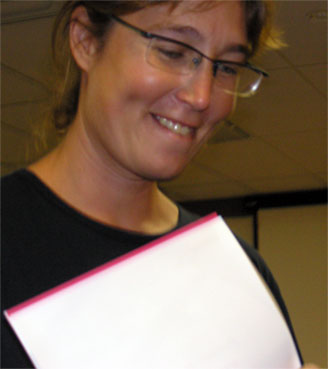 CAE course graduation. Tero with Finnish flag high
Jaana got her course paper with smile